Professional translation agency in Valencia
Our translation agency has a global network of professional, native translators available, who live in the country of the target language into which you wish to translate your documents. Our specialised translators are at your service, passionate about languages and knowledgeable about their country's culture, with extensive experience in document and web page translation.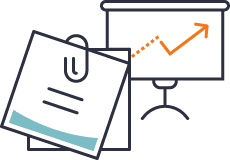 Translation of documents for the business sector
If you are looking to translate your business documents, BeTranslated brings you a fast, efficient, top-quality service, all whilst offering the most competitive prices on the market. Translation quote requests are responded to within 24 working hours.
Translation of blogs and websites on WordPress with WPML
In today's day and age, website translation is the best option to gain more clients at an international level and to take on new challenges. Turn your site into a multilingual version using the WordPress WPML plugin. In addition, position your business site in Google to maximize its visibility and attract new clients.
BeTranslated offers professional translation services in diverse sectors and works with specialised native translators, who have years of experience.

Professional B2B translation agency
Satisfied customers
Our customers trust the quality and efficiency of our team of project managers. They particularly appreciate our translation agency's responsiveness, meticulousness, and accuracy. Whatever the size and speciality of your organisation, entity or business, medium or small (SMEs), BeTranslated adapts to your needs in a wide variety of sectors: business, financial, legal, industrial, technological, tourism, scientific and healthcare.
Most frequent language combinations
BeTranslated – Professional translation agency